The UCLA Asian American Studies Center and Amerasia Journal are pleased to announce that Ms. Cathleen Kozen, Department of Ethnic Studies at the University of California, San Diego, is the recipient of the 2015-2016 Amerasia Journal Lucie Cheng Prize for her essay, "U.S. Empire and Japanese Latin American Critique: A Critical Re-Reading of 'Japanese American Internment' and Its Redress." Ms. Kozen was nominated by her advisor, Professor Yến Lê Espiritu.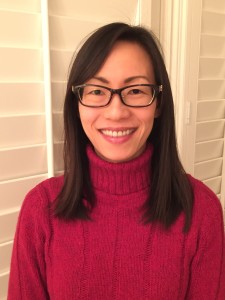 Ms. Kozen is currently a Ph.D. candidate whose dissertation research examines attempts at governmental redress for Japanese Latin Americans forcibly brought to U.S. concentration camps during World War II. Her winning essay explores how the politics of history, memory, and redress concerning the Japanese Latin American case demands a rethinking of Japanese American internment as primarily a constitutional and civil rights violation.
The Lucie Cheng Prize recognizes exceptional graduate student essays in the interdisciplinary field of Asian American and Pacific Islander Studies. The winning article is published in Amerasia Journal, with $1,500 awarded to the recipient.
The Lucie Cheng Prize honors the late Professor Lucie Cheng (1939-2010), a longtime faculty member of UCLA and the first permanent director of the UCLA Asian American Studies Center.  Professor Cheng was a pioneering scholar who brought an early and enduring transnational focus to the study of Asian Americans and issues such as gender, labor, and immigration.
For more information about the Lucie Cheng prize, see: http://www.aasc.ucla.edu/ajprize/.